Read Time:
2 Minute, 19 Second
Victory Tattoo Studio khaosan raod
tattoo – Tattooing has a long history in Thailand, with evidence of the practice dating back thousands of years. The ancient Thai people used tattoos for both spiritual and decorative purposes, with many people believing that tattoos had the power to ward off evil spirits or to bring good luck. Over time, the practice of tattooing evolved and became more popular, with many people getting tattoos to commemorate important events or to express their individuality.
In the past, tattoos in Thailand were typically done using traditional methods, such as hand-tapping or bamboo needle techniques. These techniques were passed down from generation to generation and were often used to create intricate and detailed designs. Today, many tattoo studios in Thailand still use these traditional techniques, but modern technology has also allowed for the use of electric tattoo machines, which are more efficient and allow for a wider range of designs to be created.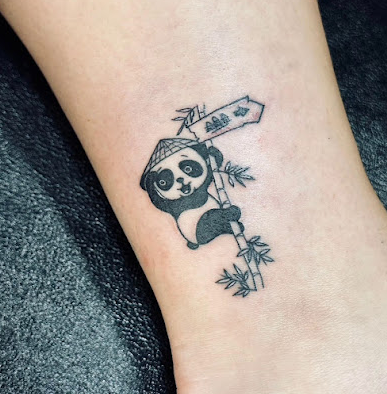 The Current State of the Tattoo Industry in Thailand
The tattoo industry in Thailand has seen significant growth in recent years, with many people choosing to get inked while visiting the country. Bangkok, in particular, has become a hub for the tattoo industry, with many top-rated tattoo studios located in the city. The popularity of tattooing in Thailand can be attributed to several factors, including the high quality of work produced by local artists, the affordability of getting a tattoo compared to other countries, and the wide range of designs available.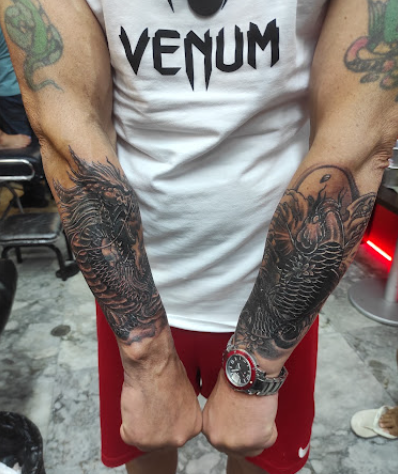 When visiting a tattoo studio in Thailand, you can expect to find a clean and professional environment. Most studios use single-use needles and other sterile equipment to ensure the safety of their clients. Many tattoo artists in Thailand are highly skilled and have years of experience, and they are able to create a wide range of designs, from traditional Thai tattoos to more modern and abstract designs.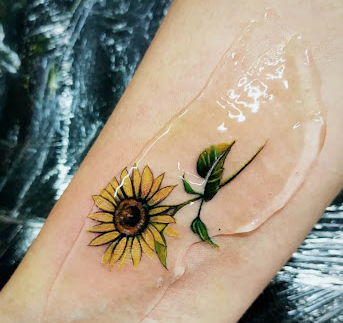 Tattoostudios have become increasingly popular in Thailand over the years, with many tourists and locals choosing to get inked while visiting the country. In this article, we will provide an in-depth explanation of the tattoo industry in Thailand, including the history of tattooing in the country, the current state of the industry, and what you can expect when visiting a tattoo-studio in Thailand.
Thai Bamboo Tattoo
We are committed to provide our customers with a clean and safe bamboo tattoo experience with quality and unique styles that they will love and proudly wear forever.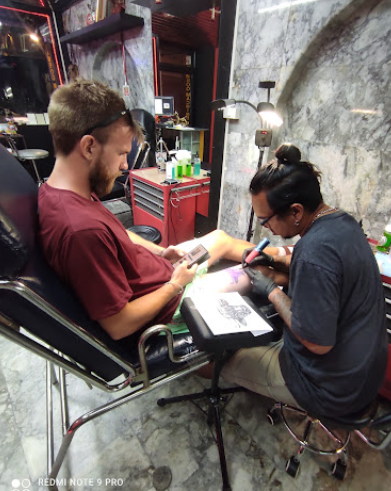 victorytattoostudio Get The Best minimalist tattoo Services Find the best minimalist tattoo-services you need to help you successfully meet your project planning goals and deadline
victorytattoostudio Tattoo studio in BKK. 
Place on Khaosan road.
Open 12.00-02.00 daily.
+6695 637 9823
Line id : tuktattoo